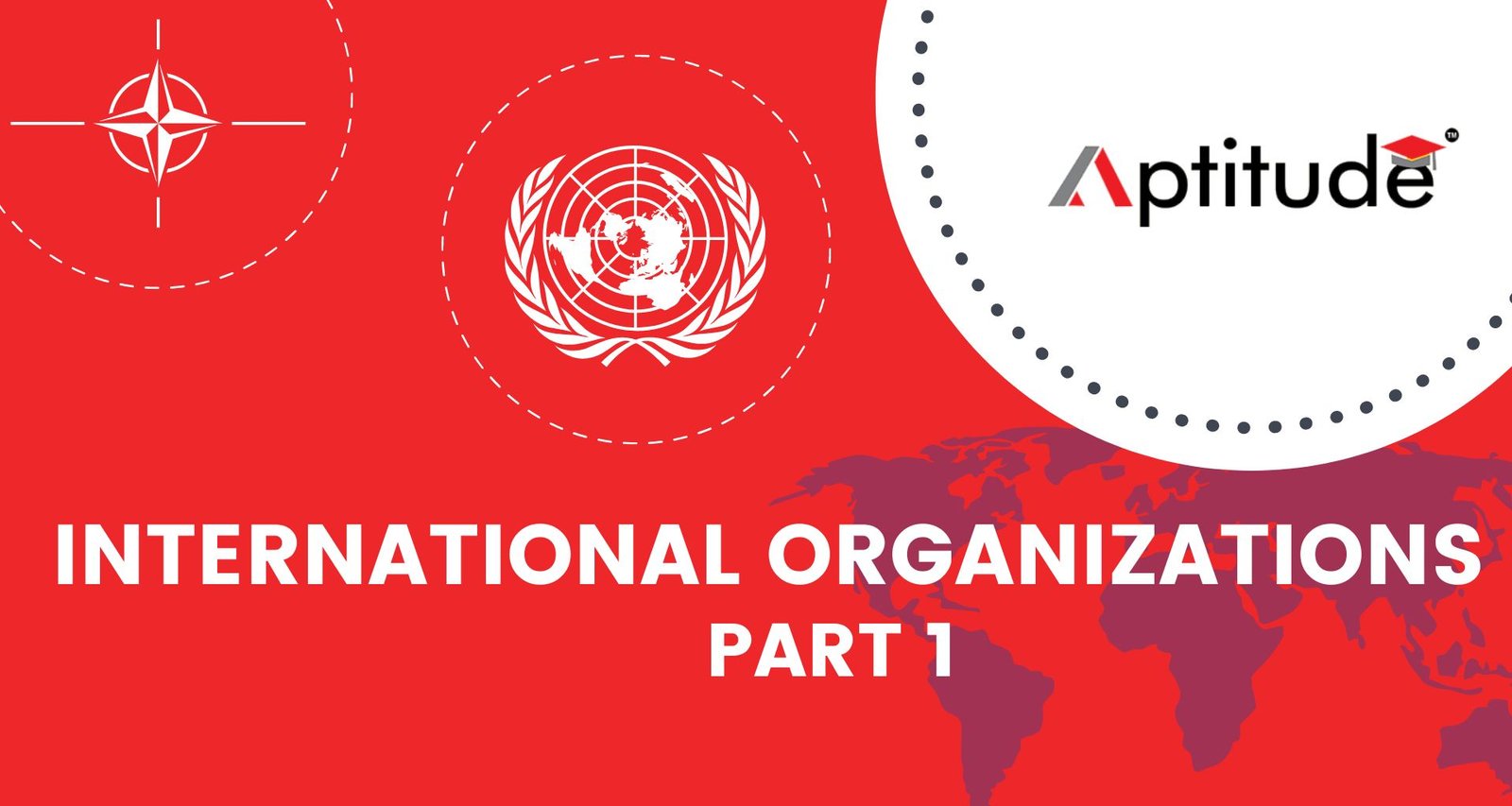 INTRODUCTION
An institution which includes members from more than one nation is known as an international organization. International organizations have many diverse functions like monitoring trends and collecting information, settling disputes, delivering services and aid, helping developing countries achieve economic security etc. There are two types of international organizations: International Governmental Organizations and International Nongovernmental Organization. Union of international Associations differentiates between international governmental and non-governmental organizations. International Organizations can give more trade opportunity, security and also a stronger relationship between nations. International Organizations were created after the second world war with the goal of making a healthier, fairer, more stable and peaceful world.
ASEAN
The Association of Southeast Asian nations, ASEAN is a political and economic union of Southeast Asian states. It promotes intergovernmental cooperation and economic, political, security, educational, military, and socio-cultural integration between its member states. It has a total of 10 members. India is not a member country. Its primary objective is to hasten economic growth and through that social progress and cultural development. It was established on 8th August 1967 in Bangkok, Thailand.
Headquarters: Jakarta, Indonesia
Secretary-General: Lim Jock Hoi
World Wide Fund for Nature
An international organization that works for the preservation of wilderness and to cutback human impact on environment. WWF helps local communities to conserve the natural resources they depend upon, transforms markets and protect and restore species and their habitat. WWF is one of the World's experienced independent conservation organizations and has more than 5 million supporters and a global network which is active in more than 100 countries.  World wildlife fund changed its name to World wide fund for nature India in 1987 and WWF India is one of the leading conservation organizations in the country. WWF was established on 29th April 1961 in Morges, Switzerland.
World Trade Organization
World Trade Organization  is an international organization that deals with international trade rules. It is an intergovernmental organization to establish, amend and enforce the rules that control international trade. It was established on 1st January 1995. India has been a member of WTO since January 1995.
World Meteorological Organization
It is an agency of UN responsible for international cooperation and coordination on the state and behaviour of earth's atmosphere. It was founded in 23 March 1950. India is a member of World Meteorological Organization since 1949 and is also a permanent representative to the organization and is the head of the IMD.
World Intellectual Property Organization
It is also an agency of UN. It was established on 14th July 1967. It promotes universal protection of both industrial and patented materials. It also ensures the administrative cooperation between intellectual property unions which were established by the treaties that WIPO administers. In 1975 India became a member of world intellectual property organization and is currently party to six treaties which are administered by WIPO.
Headquarters: Geneva, Switzerland
Director-General: Daren Tang
World Health Organization
World Health Organization was established on 7th April 1948. It is responsible for international public health. It is also responsible for shaping the health research agenda, setting norms and standards, provides technical support to countries and also monitors the assessing health trends. India is a member of the World health organization South East Asia Region. Dr. Roderico H Ofrin is the WHO representative to India.
World Economic Forum
World Economic Forum is an international non-governmental organization which brings together decision makers from across the societies. They work on projects and initiatives to make a real difference through collaboration and these projects deliver concrete and sustainable results which will make a positive impact in the society. It was established on January 1971. It has contributed substantially to the economic and industrial development of India and the promotion of understanding and collaboration between the Indian and international business communities.
World Bank
It is a financial institution that provides loans to low- and middle-income countries through large projects. It was founded in July 1944. It also focuses on strengthening the private sectors of developing countries. For various development projects India has been accessing funds from the World Bank. India accesses funds through IBRD and IDA. The World Bank's assistance to India started when funding for an agricultural machinery project was sanctioned.
Universal Postal Union
Universal Postal Union was established by the treaty of Bern of 1874 and is an agency specialized in coordinating postal policies among member nations. It came into force on 9th October. India is a member of universal postal union. India has been a member since 1876. The UPU has a total of 192 member countries.
United Nations Population Fund
United Nations population fund is an agency of UN which aims at improving reproductive and maternal health worldwide. It was formerly known as United Nations fund for population activities. It was founded in the year 1969. India is a member of UNPFA since 1974.
Headquarters: New York, United States
Executive-Director: Natalia Kanem.
United Nations
The United Nations is an international organization established after the Second World War (1945). It was founded by 51 countries which committed of maintaining international peace and security, a friendly relation among nations and promote social progress, better living standards and human rights. There are 193 members in UN as of now.UN has five permanent members. India is a member of united nations. It was established on October 24, 1945.
United Nations Educational, Scientific and Cultural Organization
UNESCO was established in 16th November 1945. Eradication of poverty, intercultural dialogue through the sciences, education, culture and sustainable development are some of the main missions of UNESCO. India has been a member of UNESCO since 1946. UNESCO's objective is to contribute to the building of culture of peace, sustainable development, eradication of poverty and intercultural dialogue through education, the sciences, culture, communication and information.
Shanghai Cooperation Organization
SCO is a transcontinental economic, political and military alliance. It is also known as Shanghai pact. It was established on 15th June 2001. India in 2005 became an SCO's observer state.
Headquarters: Beijing, China
Secretary-General: Zhang Ming
International Air Transport Association
IATA is a trade association of the world's airlines for airline safety, security, efficiency and sustainability. 290 Airlines from 120 countries are members of IATA. It was established on 19th April 1945. National carrier Air India, SpiceJet, IndiGo and Vistara, a joint venture between Singapore Airlines and Tata sons are the members from India.
Headquarters: Montreal, Canada
Director-General: Willie Walsh
International Federation of Association Football
FIFA is an association to govern football and to develop football around the world. It was founded in 21st May. India qualified for 1950 FIFA world cup in Brazil but didn't participate. FIFA has a total of 209 members.
South Asian Association for Regional Cooperation
SAARC is an international economic and political organization. Bangladesh, India, Bhutan, Afghanistan, Maldives, Nepal, Pakistan and Sri Lanka are the members of SAARC. It was established on 8th December 1985. The main objective is to accelerate the economic and social development of the countries.
Organization of Islamic Cooperation
OIC aims to protect Islamic social and economic values, to promote solidarity values amongst its members, increase cooperation in social, economic, cultural and political areas and also to uphold international peace. It was established on 25th September 1969. The OIC has a total of 57 member states. In 2006 Saudi Arabia invited New Delhi to join as an observer but India stayed away because of some reasons. Bangladesh in 2018 suggested to give India an observer status but it was opposed by Pakistan. Later in 2019 the minister of United Arab Emirates invited Indian foreign minister to address the inaugural plenary of 48th session of council of foreign ministers.
Organization of the Petroleum Exporting Countries.
OPEC is an intergovernmental organization and has 13 member countries. First five members founded OPEC on 14th September 1960 in Baghdad. Since 2000, trade between India and OEPC member countries expanded substantially. OPEC MC's reports suggest that imports from India increased from $5 billion in 2000-2001 to $56 billion in 2015.
Headquarters: Vienna, Austria
Secretary General: Haitham Al-Ghais
New development bank
New development bank is a multilateral development bank which was established by the BRICS states. The bank supports private or public projects through loans, guarantees etc. It was established on 15th July 2014. New development bank was established by BRICS (Brazil, Russia, India, China and Africa).
International Union for Conservation of Nature
ICUN is an organization which is working in the field of nature conservation and sustainable use of natural resources. IUCN was established on 5th October 1948. India became a member of ICUN in 1969 and in 2007 ICUN India country office was established in New Delhi.
Headquarters: Gland, Switzerland
Director-General: Bruno Oberle
Aptitude provides a wide range of quality study material for preparing SSC exams which will guide you like an accomplice for cracking SSC exams through our dedicated app "Aptitude Live App". It covers General Knowledge Topics, Quiz, Current Affairs etc.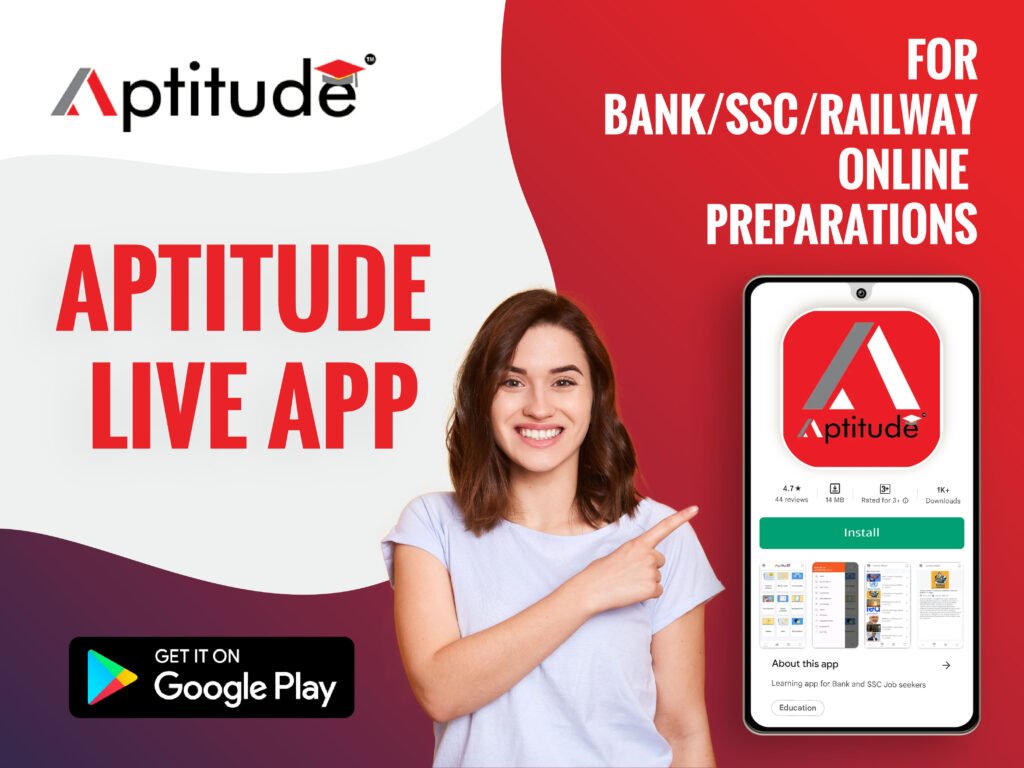 Don't wait anymore. Aptitude study materials are also available in the form of textbooks with almost 1500 pages which cover all the syllabus for SSC exams. Start your online preparations today itself! Don't procrastinate. Start today itself.
Follow our social media profiles to get more updates on Bank, SSC and Railway exam related topics: Instagram, Facebook and YouTube.