INTRODUCTION
The central government introduces schemes to increase the welfare of people. The main objectives for the introduction of schemes are to provide social security measures such as insurance, pensions, maternity benefits, housing etc and to improve the quality of life of the people, social upliftment of the poor and also development of rural and backward areas.  These schemes are divided into three, and they are "Core of Core Schemes", "Core Schemes" and Major Central Sector Schemes. The Core of Core Schemes are for social protection and social inclusion and are fully funded by the central government. Core schemes are funded by both central and state governments. For general category states, it is based on the ratio 60:40 and for the eight north-eastern and three Himalayan states, the ratio is 90:10. Central Sector Schemes include all schemes which are altogether funded by central agencies. Some of the central government schemes are : 
Ministry concerned: Ministry of Finance 
Pradhan Mantri Jan Dhan Yojana , a government scheme that was launched by the government of India in order to ensure financial inclusion. It entered into Guiness Book of World Records as the world's largest financial inclusion programe. It was launched by Prime Minister Shri.Narendra Modi in 2014.  
The main objective of Pradhan Mantri Jan Dhan Yojana is "To Provide a bank account to every poor in the country". This scheme will help the poor to open bank accounts which will come with a debit card and life insurance cover of Rs 1 lakh. Benefits under PMJDY are one basic savings account is opened for the unbanked person and this account has no requirement to maintain any minimum balance and PMJDY accounts are eligible for Direct Benefit Transfer, Pradhan Mantri Suraksha Bima Yojana, Pradhan Mantri Jeevan Jyoti Bima Yojana, Atal Pension Yojana, Micro Units Development and Refinance Agency Bank scheme.  
Ministry concerned: Ministry of Jal Shakti 
Deadline: 2022 
Namami Gange Programme is an integrated conservation mission which the union Government approved as a 'flagship programme' to accomplish the twin objectives of effective abatement of pollution and conservation and rejuvenation of River Ganga. It was launched in June 2014 and is being operated under the department of water resources, River Development and Ganga rejuvenation, Ministry of Jal shakti. This program is being implemented by the National Mission for Clean Ganga. NMCG was set up in 2016 and NMCG replaced the National Ganga River Basin Authority. It is centrally funded and has a budget of Rs 20000 crore and it consists of 288 projects. Some of the main pillars of the programme are River-surface cleaning, biodiversity, Afforestation, Public Awareness, Ganga Gram, Sewage treatment Infrastructure etc. 
Ministry concerned: Ministry of Skill Development and Entrepreneurship 
Pradhan Mantri Kaushal Vikas Yojana is a flagship scheme for skill training of youth to be executed by the ministry of skill development and entrepreneurship through National skill development corporation (NSDC). This scheme is intended to cover 10 million youth during 2016-2020. The training for this programme includes soft skills, personal grooming, behavioral change for cleanliness, good work ethics etc. The state governments would closely monitor the training under PMKVY. 
Deen Dyal Upadhyaya Grameen Kaushalya Yojana (DDU-GKY)
Ministry concerned: Ministry of Rural Development 
Deadline: March 2023
It aims to skill rural youth who are poor by giving them jobs so that they will be having regular monthly wages or above minimum wages. It was launched in the year 2014. It seeks to aid rural livelihoods. It is also a part of a mission for poverty reduction called Ajeevika. 
Digital India
Ministry concerned: Ministry of Electronics and Information Technology 
A campaign launched by the government of India to make sure that all Government services are made available to citizens electronically. This was to be done by improving online infrastructure and also by expanding internet connectivity. This will make the country digitally empowered in the field of technology. It was launched in the year 2015. Its motto is "Power to Empower". Some of the advantages of this scheme are Digital empowerment of citizens, increase in revenue, paves the way for e-governance. It also helps in the removal of the black economy. 
Ministry concerned: Ministry of Home Affairs 
Pradhan Mantri Mudra Yojana was launched in 2015 and aims to help small scale businesses expand and gain success. To kickstart their business companies from both profit and non-profit sectors can take advantage of this scheme. MUDRA stands for Micro Units Development and Refinance Agency. Borrowers can avail loans from Rs. 50,000 to Rs 10 lakh based on Shishu, Kishor and Tarun categories. One of the main benefits of this scheme is that the borrower doesn't need to provide collateral or security and also there is no processing charges for mudra loans. All loans are covered under the Credit Guarantee scheme. 
Ministry concerned: Ministry of Finance
It was launched in 2015 in order to create a social security system for all Indians, especially the poor and under-privileged workers from the unorganised sector. It is administered by Pension Fund Regulatory and Development Authority. It is open to all under the age group 18 to 40 years who is a bank account holder and contributions differs based on pension amount chosen. All subscribers will receive the guaranteed minimum monthly pension at the age of 60 years. The monthly pension is available to the subscriber, after the subscriber's death to his spouse. In case of pre-mature death the spouse can continue contributing to the APY account of the subscriber.  
Ministry concerned: Ministry of Housing and Urban Affairs 
Deadline: November 2018 
This was launched on 21st January 2015. It mainly focuses on the holistic development of heritage cities. It aims for Heritage conservation in an inclusive manner. The main objective of HRIDAY is to preserve the soul of heritage cities and ease inclusive heritage by exploring various avenues involving the private sector. Objectives are planning, implementation of heritage-sensitive infrastructure and development.  
Pradhan Mantri Suraksha Bima Yojana (PMSBY)
Ministry concerned: Ministry of Finance 
PMSBY is accidental insurance launched by Govt of India. This policy helps you to stay prepared in unforeseen emergencies. It was mentioned in the budget speech of Arun Jaitley in 2015. It was launched by Shri Narendra Modi. This scheme has many benefits which make the average person keen to invest in it. For every family member, the premium to be paid is as low as Rs 12 per annum. In death cases, the sum insured is 2 lakhs and in case there is a loss of eye or limb the sum insured is 1 lakh. It is available for people under the age group of 18 years to 70 years.
Ministry concerned: Ministry of Finance
The Pradhan Mantri Jeevan Jyoti Bima Yojana was launched in 2015 and is a one-year life insurance scheme which is renewable from year to year offering coverage for death. Both private and public sector insurance companies can administer the scheme in tie-up with commercial banks, cooperative banks and regional rural banks. As a large section of the populace didn't have access to life insurance coverage government has stressed heavily on the insurance sector. The individuals who have a bank account and are in age group of 18-50 years are eligible for this scheme. Its launch year is 2015 and it was launched by Shri Narendra Modi. During 2018-19,135,212 claims were reimbursed and 5.92 people enrolled in this scheme. The premium is Rs. 330 per annum which is to be auto-debited in one installment from the subscriber's bank account.  
Sukanya Samriddhi Yojana (SSY)
Ministry concerned: Ministry of Women and Child Development 
It is a saving scheme targeted at the parents of girl children which is also backed by the central government. This Scheme encourages the parents to build a fund for the future education of their girl children. In this scheme, the account can be opened in the name of the girl child upto 10 years of age and the minimum deposit is Rs 250 and the maximum deposit is Rs 1.5 lakh in a financial year. Accounts can be easily opened in post offices and authorised banks. This scheme was launched in 2015 by Shri Narendra Modi. Tenure of this scheme is 21 years from the date of opening of the account or till the marriage of the girl after she attains the age of 18 years.
Ministry concerned: Ministry of Chemicals and Fertilizers 
Deadline: September 2022 
This scheme was launched in November 2008 with the objective of making quality generic medicines available at affordable prices to all. It was established by the Department of Pharmaceuticals. As of 6.8.2021, there is a total of 8012 Janaushadhi Kendra's functioning across the country. This scheme ensures access to quality medicines for all sections of the population mostly the poor and deprived ones. It also creates awareness about generic medicines through education and publicity. The owners of Pradhan Mantri Bhartiya Jan Aushadhi Kendras will be reimbursed with Rs. 1.50 lakh for furniture and fixtures and Rs 50,000 for computer, internet, printer, scanner etc. 
Aptitude provides a wide range of quality study material for preparing SSC exams which will guide you like an accomplice for cracking SSC exams through our dedicated app "Aptitude Live App". It covers General Knowledge Topics, Quiz, Current Affairs etc.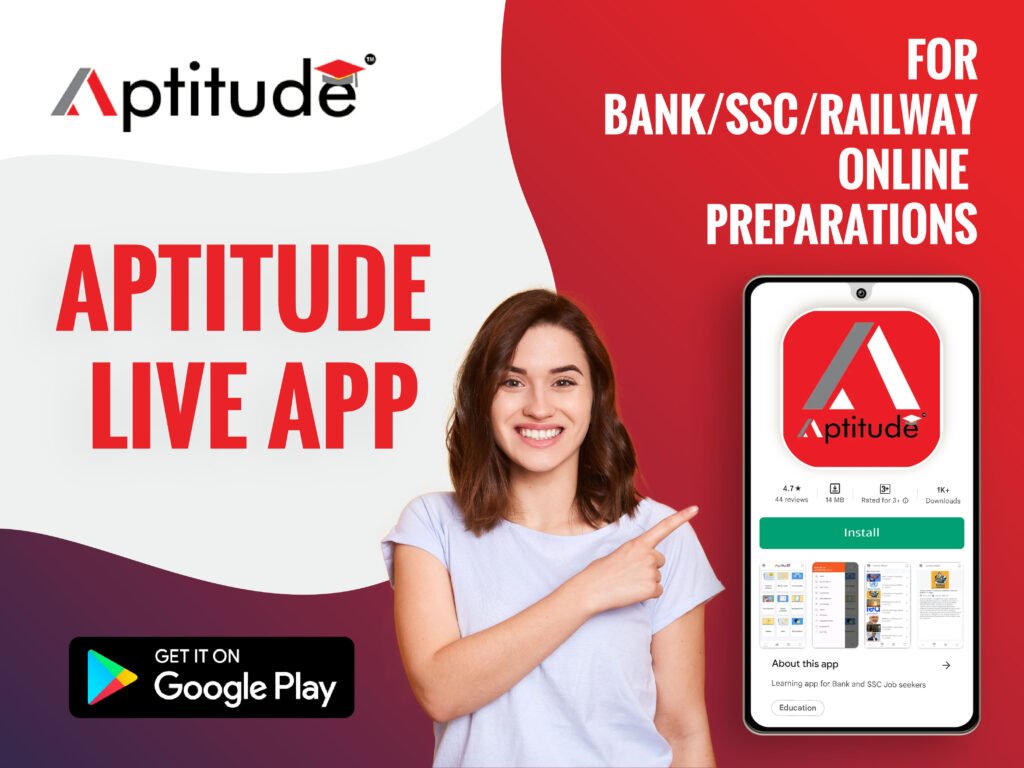 Don't wait anymore. Aptitude study materials are also available in the form of textbooks with almost 1500 pages which cover all the syllabus for SSC exams. Start your online preparations today itself! Don't procrastinate. Start today itself.  
Follow our social media profiles to get more updates on Bank, SSC and Railway exam related topics: Instagram, Facebook and YouTube.