The central government introduces schemes for the welfare of the people and also for improving the quality of life, for the social upliftment of the poor and also for the development of rural and backward areas. Many schemes are introduced by the central government and 12 among them are mentioned in the previous blog. This is the continuation of the previous blog. Click here to view.
Ministry concerned: Ministry of Housing and Urban Affairs 
Deadline: March 2022 
Atal Mission for Rejuvenation and Urban Transformation is the full form of AMRUT. Jawaharlal Nehru National Urban Renewal Mission was renamed AMRUT. It was relaunched by Shri. Narendra Modi in June 2015. The main objective of AMRUT is to provide basic services like water supply, sewage, parks to improve the quality of life, to increase the value of cities by developing greenery and well-maintained open spaces, and also by reducing pollution by using public transport. Five hundred cities have been selected under AMRUT. All Cities and Towns with a population of over one lakh have been selected under AMRUT.
Smart Cities Mission 
Ministry concerned: Ministry of Housing and Urban Affairs 
Deadline: June 2023 
It is an urban renewal and furnishing program by the Government of India with the task to develop hundred smart cities across the country so as to make them citizen-friendly and sustainable. The main objective of smart cities mission is to improve economic growth and upgrade the quality of life of people in the local area by developing and harnessing technology, especially the ones which lead to smart outcomes. It was launched in 2015 by Shri. Narendra Modi.  
Pradhan Mantri Awas Yojana (Urban)
Ministry concerned: Ministry of Housing and Urban Affairs 
Deadline:  31 March 2022 
It is an initiative taken by the central government in which the urban poor will be provided with affordable housing. There is a target of building 2 crore affordable houses by 31st March 2022. It was launched by Shri Narendra Modi in 2015. Households with annual income between Rs 3 lakh to 18 lakhs are eligible to apply. The applicant or any other family member should not own a house in any part of the country. The maximum loan amount for subsidy is up to 6 lakhs. Benefits of Pradhan Mantri Awas Yojana are it provides housing for all, it mainly targets slum rehabilitation, it has credit-related subsidy system etc. 
Pradhan Mantri Awas Yojana -Gramin 
Ministry concerned: Ministry of Rural Development 
Deadline: 2022 
It is an initiative by the central government to provide pucca houses to all who are houseless and living in dilapidated houses in rural areas by 2022. The Scheme envisaged constructing 2.95 crore PMAY-G houses with all basic amenities by the year 2021-22. The scheme envisioned providing other facilities to make it an aspirational home for the beneficiaries through convergence with other schemes like Swachh Bharat Mission, PM Ujjwala Yojana for providing LPG connection and unskilled wage component of 90-95 days under MGNREGS. The cost of the unit will be shared in a 60:40 ratio between the Central and State governments in plain areas.  
National Career Service India
Ministry concerned: Ministry of Labour and Employment 
It provides a wide variety of opportunities of employment and career related services to Indian citizens. It works towards shortening the gap between jobseekers and employers, candidates seeking career guidance, agencies providing career counselling and training. It was launched by Shri Narendra Modi on 20th July 2015 and is a Five-Year Mission Mode Project. The project is being executed by the Directorate General of Employment which is under the Ministry of Labour and Employment. There are many benefits for this scheme, which includes free registration to all skill providers, access to a large candidate database, customized alerts for registered users etc. 
Ministry concerned: Ministry of Petroleum and Natural Gas 
Pradhan mantri Ujjwala Yojana was a government programme launched on 1st May 2016 by Shri Narendra Modi. The target set under this scheme was to release 8 Crore LPG Connections to the deprived households by March 2020.Eight thousand crore has been allocated for this scheme. This scheme provides BPL households with an interest free loan to purchase a stove and refills from oil marketing companies and also gives financial assistance of Rs 1600 for each LPG connection as well. Ujjwal 2.0 aims to achieve Prime Minister Narendra Modi's vision that is universal access to LPG gas connections. All PMUY beneficiaries will be provided with first LPG refill and Stove both free of cost along with their deposit free connection by the Oil Marketing Companies. 
Ministry concerned: Ministry of Finance 
Stand up India was launched on 5th April 2016. It's a scheme to support entrepreneurship among women, SC and ST communities. This scheme provides loans between Rs 10 lakhs and Rs 1 crore at least to one of the scheduled caste or scheduled tribe borrowers and at least one women borrower per bank branch. Greenfield projects are only eligible to apply for loan schemes. The applicant must be above 18 years. Already existing firms and businesses can also apply for this scheme. This scheme has the low interest rate that a bank can offer. There is reimbursement for project costs. The loan repayment period is long and for loan only basic and minimal security is needed. 
Ayushman Bharat Yojana 
Ayushman Bharat Pradhan Mantri Jan Arogya Yojana is also referred to as Ayushman Bharat National Health Protection Scheme. It is an integrated approach which consists of health insurance and primary, secondary and tertiary health care. It is the world's largest government funded health insurance programme. It has over 50 crore beneficiaries. This mission connects digital health solutions of hospitals across the country. Those living in Scheduled Tribe or Scheduled Caste households, families that don't have a male member in the age group of 16 to 59 years, beggars are eligible for Ayushman Bharat. Some benefits of this scheme are consultation, medical examination and treatment. Then the coverage amount is up to 5 lakhs. Secondary and tertiary care hospitalization is covered. This scheme doesn't discriminate between age, family size, or gender. It was launched on 27th September 2021 by Shri Narendra Modi.
Pradhan Mantri Kisan Samman Nidhi Yojana (PM KISAN  Yojana) 
Ministry concerned: Ministry of Agriculture and Farmers Welfare 
Deadline: 30 September 2022 
This scheme provides income support to farmers and their families. It was first launched in Telangana by the name Ratho Bandhu scheme where certain amount was directly handed over to eligible farmers. In February 2019, the national wide implementation of this scheme was announced. Shri Narendra Modi launched this scheme on 24th February 2019. Under this scheme, all farmers will be provided with income support of Rs 6000. It will be given in three installments and the money will be directly credited to their respective bank accounts.  This scheme was mainly introduced to increase the income of marginal and small farmers. There is direct transfer of funds and that is one of the advantages of this scheme and also this is a big step for modernising the agriculture sector. 
Ministry concerned: Ministry of Women and Child Development, Ministry of Education and Ministry of Health and Family Welfare 
Beti Bachao Beti Padhao Yojana is a campaign that focuses on generating awareness and improving the welfare services among girls in India. This scheme was launched in 2015.  Its initial funding is 100 crores. The main objectives of this scheme are to prevent gender biased sex selective elimination, to ensure protection and survival of the girl child, to make sure girl child is educated and equal participation of girl child. The nodal ministry of this scheme is Ministry of Women and Child Development. It gives importance to the declining Child sex ratio and issues relating to women empowerment. 
Pradhan Mantri Matsya Sampada Yojana
Ministry concerned: Ministry of Fisheries, Animal Husbandry and Dairying 
Deadline: 2025 
It is established by the government of India to have a complete framework and lessen infrastructural gaps in the fisheries sector. It was announced by the finance minister Smt Nirmala Sitharaman in 2019. This scheme aims to double the farmer's income by 2023. It aims at enhancing fish production by an additional 70 lakh tonne till 2024-25, to increase fisheries export earnings to Rs 1 lakh crore, double the incomes of fishers, and also by reducing post – harvest losses from 20-25 percent to 10 percent.  
Ministry concerned: Ministry of Finance
Pradhan Mantri Garib Kalyan Yojana was launched in the year 2016. It was launched along with the other provisions of the taxation laws Act 2016. It officially became valid on 17th December 2016. The scheme provides a chance to proclaim unaccounted wealth and black money in a personal manner and avoid prosecution after paying a fine of 50 percent of the unannounced income. Also, an additional 25 percent from the undisclosed income will be put into the scheme and will be refunded after four years. 
Ministry concerned: Ministry of Drinking water and Sanitation  
Deadline: 2025 
It was initiated by the Government of India in 2014 to eliminate open defecation and improve solid waste management. Phase 1 of Swachh Bharat Abhiyan lasted till October 2019. Phase 2 was implemented between 2020- 21. The mission was to achieve "open-defecation free" India by 2 October 2019 which was the 150th birth anniversary of Mahatma Gandhi mainly through the construction of toilets. Swachh Bharat Abhiyan translates to clean India mission. The slogan of this scheme is 'on step towards cleanliness'. There is a wide range of economic benefits related to escalated household toilet use, plus health gains, lessened access time, improved environment cleanliness, the property value got increased, water pollution got reduced etc. 
Aptitude provides a wide range of quality study material for preparing SSC exams which will guide you like an accomplice for cracking SSC exams through our dedicated app "Aptitude Live App". It covers General Knowledge Topics, Quiz, Current Affairs etc.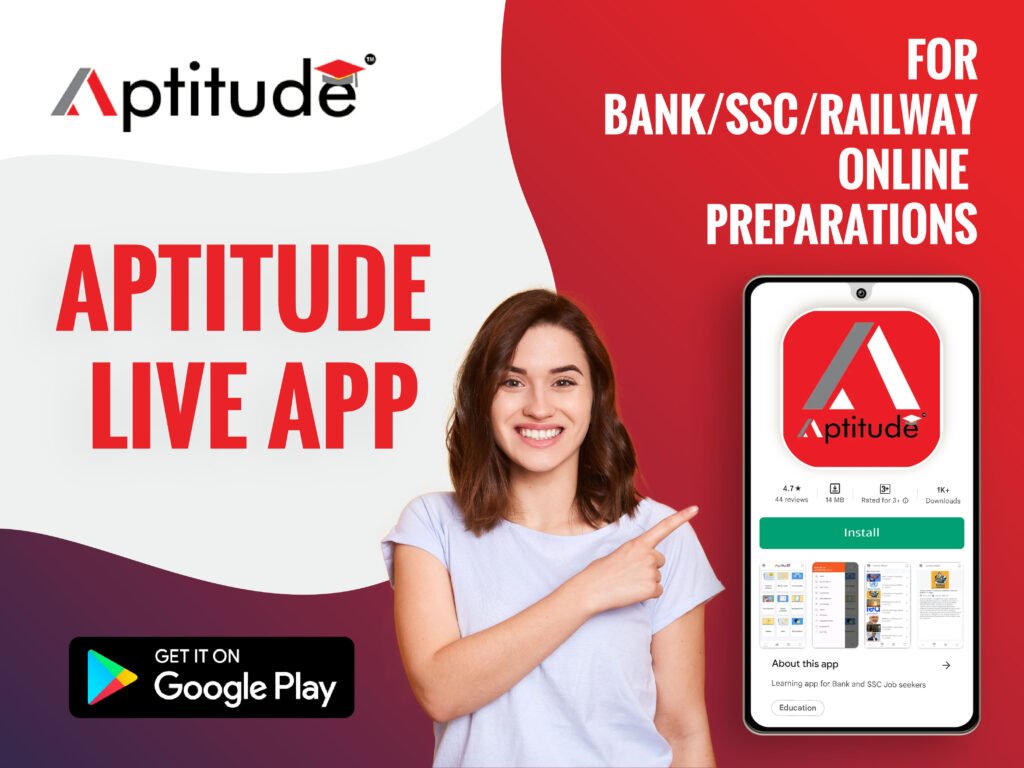 Don't wait anymore. Aptitude study materials are also available in the form of textbooks with almost 1500 pages which cover all the syllabus for SSC exams. Start your online preparations today itself! Don't procrastinate. Start today itself.  
Follow our social media profiles to get more updates on Bank, SSC and Railway exam related topics: Instagram, Facebook and YouTube.