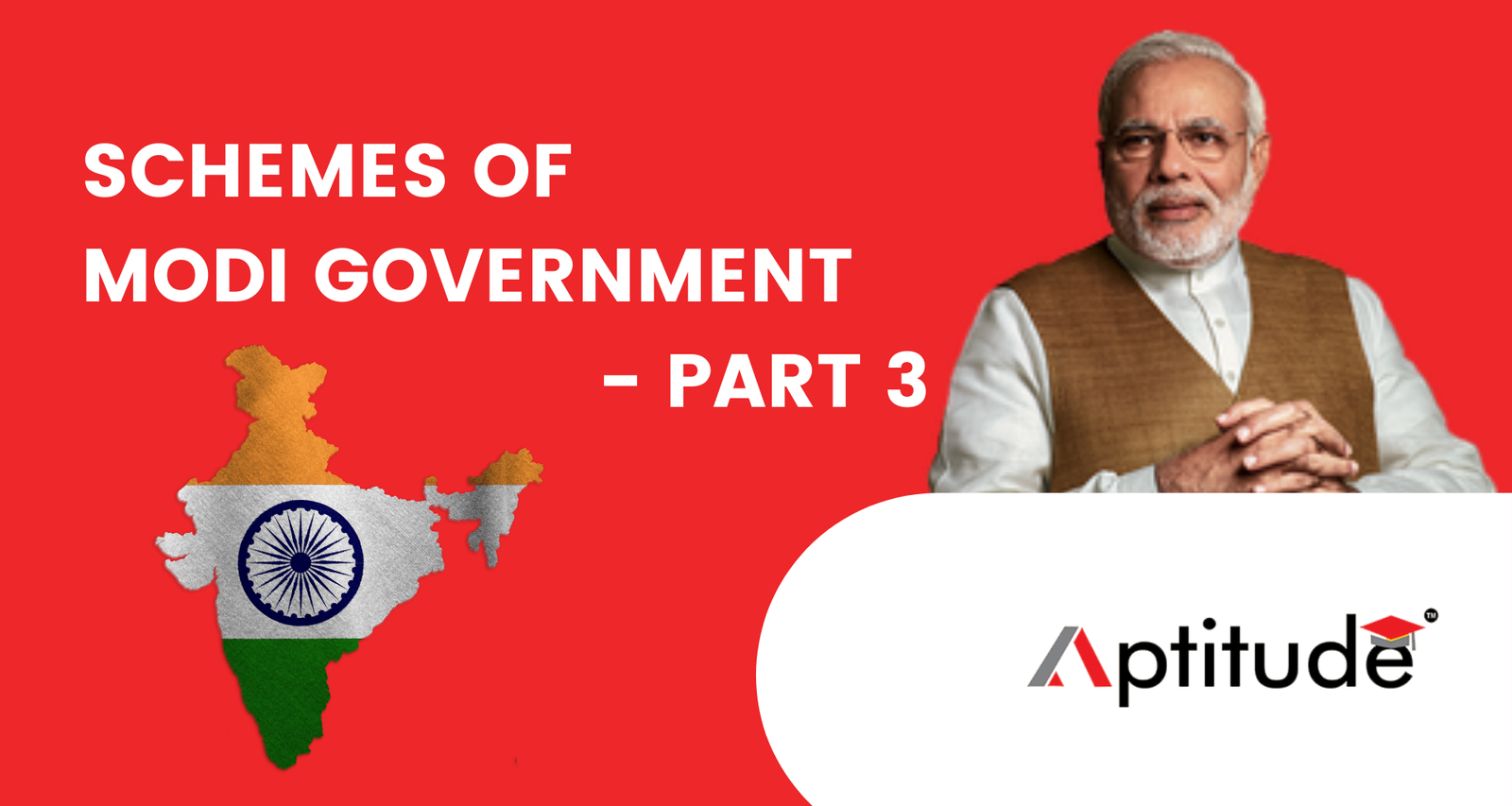 The government of India has announced numerous schemes for the development and well-being of different cross-sections of the society. It aims to eradicate socio economic issues prevailing in the country thus ensuring overall welfare of the nation and its citizens. Some of them are the products of collaboration with the State government. The blog shall attempt to include various schemes proposed and announced by the GOI along with eligibility criteria, beneficiaries, the sector on focus and the Ministry that conducts the same. This is the continuation of previous blogs published in two parts. To access the same, click here. Part 1, Part 2
Launched on – 13th May, 2020
Allocation – INR 20 lakh crores
On May, 2020, Hon'ble Prime Minister of India, Sri Narendra Modi announced an important economic package considering the pandemic crisis towards the goal of attaining a self reliant India. The package is worth INR 20 lakh crores to aid the country and its citizens for self generation and sustenance. The five pillars of Aatmanirbhar Bharat Abhiyan rests upon – Economy, system, infrastructure, vibrant demography and demand. The package is equivalent to 10% of India's GDP. The primary concerns of the mission lies in building self reliance, efficiency and competency facilitating "Make in India".
Launched on – March, 2020
Allocation – INR1.97 lakh crores
The Central Government of India announced PLI on March,2020 across 15 sectors to create employment, manufacturing brilliance and lower import bills. Few of them are electronics, mobile manufacturing, automobiles, medical devices, solar equipments and pharmaceuticals. It is implemented through PMA or Project Management Agency which is operational on All India basis. An outlay of the entire scheme was announced by Hon'ble Finance Minister of India, Nirmala Sitharaman with an estimation of 60 lakh jobs and 30 lakh crore additional production. The duration of the scheme is till 2026-2027 with an incentive allowance for six years.
Ministry – Ministry of Commerce and Industry
Launched on – 16 January, 2016
Allocation – INR 20,000 crores
Startup India is a GOI initiative announced by Hon'ble Prime Minister, Sri Narendra Modi on 15th August, 2015 in his Independence Day speech. The scheme initiates to catalyse and motivate start-up culture in India providing an inclusive and innovative ecosystem for entrepreneurship. The three major areas of action plan are finding support and incentives, handholding and simplification. The fund allocated for the scheme is increased by 50 crores for the year 2022-2023. Major exponents of Startup India are Piyush Goyal and Suresh Prabhu.
Ministry – Ministry of Jal Shakti
Launched on – 25 December,2019
Allocation – INR 6000 crores for 5 years (2021- 2022 :2024-2025)
Atal Bhujal Yojana or ATAL JAL is a central government scheme, initiated to improve ground water management, river development and rejuvenation ensuring sustainability of water resources. The objective is achieved through community level events undertaken for a long term run. It envisages undertakings through interventions including improved agricultural practices, awareness and scheme convergence. The two main components of ATAL JAL scheme are incentivising states for improvised groundwater management and capacity building components for institutional strength. The scheme is actively identified in seven states – Madhya Pradesh, Uttar Pradesh, Karnataka, Haryana, Gujarat, Maharashtra and Rajasthan benefiting more than 8350 Gram Panchayats and 78 districts.
Ministry – Ministry of rural development
Launched on – 25 December 2000
Allocation – INR 19,000 crores (2022-2023)
Pradhan Mantri Gram Sadak Yojana or PMGSY, aims to provide proper connectivity across the rural areas of our country which is operational throughout the year in any weather. The scheme was initially funded wholly by central government which is now shared with the specific state in which 90% share is centrally funded and 10% state funded. The scheme intends to improve connectivity as a part of rural development. About 40% of habitations in India are still not connected by roads. Areas with a population of more than 1000 individuals were covered initially in the scheme.
Ministry – Ministry of Housing and Urban Affairs
Launched on – 21 January 2015
Allocation – INR 500 crores
HRIDAY scheme or National Heritage City Development And Augmentation Yojana is a central government scheme which is funded completely by the GOI. It targets the development and inclusive growth of heritage cities. The initial outlay of the scheme was INR 500 crores out of which INR 422 crores have been approved along with the achievement of projects worth INR 140.14 crores. It seeks to improve heritage linked infrastructure and urban infrastructure near a religious or historical site. This would simultaneously attract tourists thus making a significant contribution to the economy. HRIDAY scheme also ensures citizen services, water supply, sanitation, lights and waste management in selected cities.
Ministry – Ministry of Panchayat Raj
Launched on- 24 April 2020 (National Panchayati Raj day)
SVAMITVA or Survey of Villages and Mapping with Improvised Technology in Village Areas is a central government scheme that aims to provide property validation for rural India. The scheme wise mapping in land parcels is conducted in rural areas with drones and CORS (Continuously Operating Reference Station). A phase wise mapping is conducted over a time period of four years (2020-2024). SVAMITVA is currently conducted in six states – Haryana, Karnataka, Uttarakhand, Uttar Pradesh, Maharashtra and Madhya Pradesh. Benefits of the scheme includes rural planning, revenue collection coupled with property rights clarification. It also facilitates the creation of efficient Gram Panchayat Development Plans or GPDPs.
Ministry – Ministry of tourism
Launched in – 2015
Allocation- INR 1181.30 crores
Swadesh Darshan Scheme is a joint venture from GOI and Ministry of Tourism, envisioned to join with schemes like Make in India, Swacch Bharat Abhiyan and Skill India. It situates tourism sector at the centre as a major exponent of employment and economic growth. Fifteen thematic circuits are identified under Swadesh Darshan. Such theme based circuits foster social integration. Under the scheme, Ministry of Tourism provides CFA or Central Financial Assistance to Union territories and State governments for infrastructural development of these circuits.
Ministry – Ministry of Rural development
Launched on – 11 October 2014
Allocation – INR 601 crores
Sansad Adarsh Gram Yojana or SAGY is a central government initiative focusing on rural development and seeks to frame programs for villages and socio cultural development for community mobilisation in rural areas. They adopt the label "Adarsh Grams" where in the people are provided with basic amenities for shaping a better future. The quality of living is enhanced through higher productivity, livelihood opportunities and human development.Gandhian views on an ideal village are also considered in the scheme as comprehensive vision.
Social development and infrastructural development are the main concerns of the scheme, employing the same on the selected Gram Panchayat.
Ministry – Ministry of Power
Launched on- 5 January 2015
Launched by Hon'ble Prime Minister, UJALA Scheme aims to distribute affordable LED lights thus replacing inefficient and conventional lights. It is a Central government funded initiative which provides energy efficient fans, LED lights, LED Tube lights for domestic consumers. Under Energy Efficiency Services Limited (EESL), UJALA Scheme has distributed over 36.70 crore LED bulbs, 23.41 lakh Energy efficient fans and 72.09 lakh LED Tube lights, benefitting more than 9 crore consumers. It is thus considered as one of the largest non subsidy LED lighting programs in the world. Till date almost 200 million ordinary lights are already replaced by LED lights. The scheme also ensures reduced greenhouse gas emissions.
Launched on – 20 September 2020
Allocation- INR 510 crores
Mission Karmayogi is a reform in Indian Bureaucracy for Civil Services Capacity Building which aims to enhance governance. The scheme envisages to establish national architecture at institutional levels. Launched by the union cabinet, mission Karmayogi aims to benefit around 46 lakh employees within 2020-2025. The mission is ran by SPV or special purpose vehicle under Companies Act 2013.
Ministry – Ministry of Agriculture and Farmer's welfare
Launched on – 19 February 2015
Allocation – INR 568 crores
Launched by Hon'ble Prime minister of the country, Soil Health Card Scheme aims to issue soil cards to the farming sector which carries crop based nutrient and fertilizer recommendations. This ensures productivity through proper inputs and also through measures suggesting improvement. The card displays suggestions and results. The main objective of the scheme is to aware farmers about the appropriate nutrients required for concerned crops depending on soil quality. The Soil Health Card Scheme will benefit almost 14 crore farmers.
Aptitude provides a wide range of quality study material for preparing SSC exams which will guide you like an accomplice for cracking SSC exams through our dedicated app "Aptitude Live App". It covers General Knowledge Topics, Quiz, Current Affairs etc.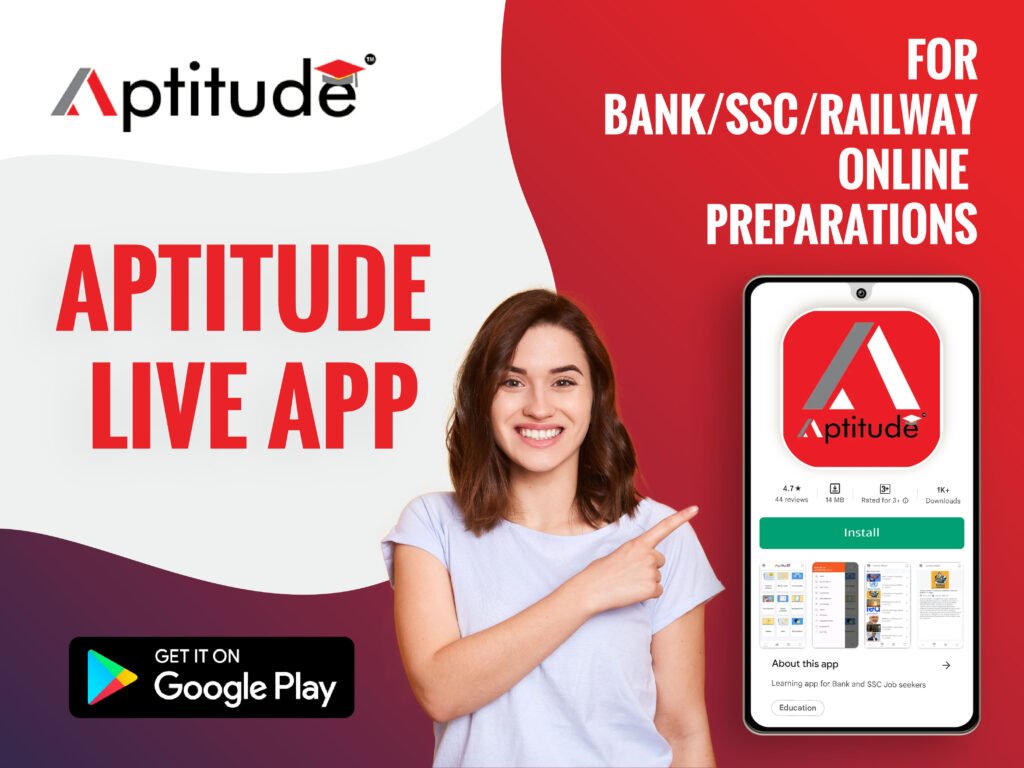 Don't wait anymore. Aptitude study materials are also available in the form of textbooks with almost 1500 pages which cover all the syllabus for SSC exams. Start your online preparations today itself! Don't procrastinate. Start today itself.
Follow our social media profiles to get more updates on Bank, SSC and Railway exam related topics: Instagram, Facebook and YouTube.