Introduction
United Nations is an international organization established after the second world war (1945). It was founded by 51 countries that committed to maintaining international peace and security, a friendly relationship among nations and promoting social progress, better living standards and human rights. The Charter of the United Nations is the founding document of the United Nations and was signed on the 26th of June in San Francisco. As it has a unique international character it can take action on a wide range of issues. There are 193 members in the UN as of now. A forum should be provided for its 193 member states to express their views through the security council, general assembly, the economic and social council and other bodies and committees. The organization has sovereign equality for all members. Also, the UN ensures that the states which are not members are also acting in accordance with the principles in UN Charter as it is necessary to maintain peace and security. The league of nations was replaced by United Nations in 1945 and inherited many agencies and organizations founded by the league.
History of United Nations
In August 1943, Corden Hull (secretary of state) and Anthony Eden (British foreign secretary) in Quebec conference agreed to draft a declaration that included a general international organization, based on the principle of sovereign equality of all nations. In 1943 a conference of foreign ministers was held and issued an agreed declaration. President Franklin D. Roosevelt proposed an international organization comprising an assembly of all member states and a 10-member executive committee to discuss all social and economic issues. Meantime, allied representatives established a set of tasks orientated organizations like the food and agricultural organization, the United Nations educational etc. The representatives from the Soviet, China, US and British met at Dumbarton Oaks in Washington to draft a charter for an organization based on the principle of collective security. They recommended a general assembly consisting of all member states and a security council which embodies members chosen by the assembly. The veto power and voting procedures of permanent members of the security council were completed in the Yalta conference in 1945. From April – June 1945, representatives of 50 nations met in San Francisco and completed the charter of the United Nations. Roosevelt also convinced the public that an international organization is the best means to prevent future wars. By a vote of 89 to 2 senate approved the UN charter on July 28,1945. On 24th October 1945 United Nations came into existence and its headquarters is in NewYork, USA.
Principal organs of United Nations
The United Nations has six main organs:
1. The General Assembly
It is one of the main organs of the UN. It comprises representatives of all member states and each one of them has a vote. Decisions on important questions such as Budgetary matters, admission of a new member, be in need of two-third majority and decisions on other questions are by simple majority. There are organs within the general assembly like the disarmament commission, the peacebuilding commission and the human rights council.
2. The Security Council
Its primary responsibility is maintaining peace and security. It is composed of 15 members and five of them are permanent (US, UK, France, the Russian Federation, and China) and they are having veto power. To issue a decision a total of nine votes are required which should also include the five permanent members.
3. The Economic and Social Council
It is the principal body coordinating the economic and social work of United Nations and its operational arms. 70 % of UN's human and financial resources are coordinated by ECOSOC which also includes 15 specialized agencies, five regional commissions, eight functional commissions.
4. The Secretariat
It administers the other principal organs of United Nations and regulates the programs and policies enacted by them. It also informs the world communications media about the works of United Nations.
5. The International Court of Justice
The International Court of Justice is the UN's principal judicial organ. It is also known as the world court. It has a total of 15 judges elected by the general assembly and security council and they serve nine-year terms and its headquarters is in Hague, Netherlands.
6. The Trusteeship Council
It was established to look after the 11 'trust territories' under the UN charter. It is designed to supervise the government of trust territories and leads them to independence or self-government.
Agencies of United Nations
United Nations Educational, Scientific and Cultural Organization (UNESCO)
It was established on 16th November 1945. Eradication of poverty, intercultural dialogue through the sciences, education, culture and sustainable development are some of the main missions of UNESCO.
Headquarters: Paris, France
Director General: Audrey Azulay
United Nations Industrial Development Organization (UNIDO)
It is the specialized agency of UN that elevates industrial development for the reduction of poverty, environmental stability and globalization. It came into force on 17th November 1966. It also assists the industrialization of developing countries.
Headquarters: Vienna, Austria
Director General: Gerd Müller
World Tourism Organization (WTO)
The world tourism organization is responsible for sustainable and universally accessible Tourism. It promotes tourism as a driver of economic growth and offers leadership in advancing tourism policies worldwide. It was founded on 1st November 1945.
Headquarters: Madrid, Spain
Director General: Zurab Pololikashvili
World Health Organization (WHO)
WHO was established on 7th April 1948. It is responsible for international public health. It is also responsible for shaping the health research agenda, setting norms and standards, providing technical support to countries and also monitoring the assessing health trends.
Headquarters: Geneva, Switzerland
Director: Tedros Adhanom Ghebreyesus
International Monetary Fund (IMF)
It works to encourage the development of global monetary cooperation, secure financial stability, facilitate international trade etc. It has a total of 189 members. The IMF was founded in 1944. The managing director of IMF is and its headquarters is in Washington DC.
Headquarters: Washington DC
Managing Director: Kristalina Georgieva
World Intellectual Property Organization (WIPO)
It was established on 14th July 1967 and it promotes the worldwide protection of both industrial and copyrighted materials .It also ensures the administrative cooperation between intellectual property unions which were established by the treaties that WIPO administers.
Headquarters: Geneva, Switzerland
Director General: Daren Tang
World Meteorological Organization (WMO)
An agency of the UN responsible for international cooperation and coordination on the state and behaviour of the earth's atmosphere. It was founded on 23 March 1950.
Headquarters: Geneva, Switzerland
President: Gerhard Adrian
World Bank Group (WBG)
It is a financial institution that issue loans for low- and middle-income countries for capital projects. It was founded on July 1944. It also focuses on strengthening the private sectors of developing countries.
Headquarters: Washington DC
President: David Malpass
International Maritime Organization (IMO)
It is responsible for regulating shipping. It adopts measures to improve the safety and security of international shipping. It was established on 17 March 1948.
Headquarters: London, United Kingdom
Secretary General: Kitack Lim
International Labour Organization (ILO)
It came into force in 1919 and it promotes internationally recognized human and labour rights and social justice. In 1969 ILO received a Nobel prize for pursuing decent work, technical assistance for improving developing countries fraternity and peacekeeping among nations.
Headquarters: Geneva, Switzerland
Director General: Guy Ryder
International Telecommunication Union (ITU)
It is in charge of all matters related to information and communication technologies. It was established in 17th May 1865. It promotes the shared global use of a universal radio spectrum. It also works to improve the developing world's telecommunication infrastructure.
Headquarters: Geneva, Switzerland
Secretary General: Houlin Zhao
International Fund for Agricultural Development (IFAD)
It was established in December 1977 and is a specialized agency that works to address poverty and hunger in rural areas of developing countries.
Headquarters: Rome, Italy
Presidents: Gilbert Houngbo , Kanayo F. Nwanze
International Civil Aviation Organization (ICAO)
It is responsible for the planning and development of safe international air transport and was established on 4th April 1947. It encourages the development of airports, airways and air navigation facilities.
Headquarters: Montreal, Canada
President: Salvatore Sciacchitano
Food and Agricultural Organization (FAO)
It leads international efforts to defeat hunger, improve nutrition and food security. It was founded on 16th October 1945. Its goal is to make sure that all people have regular access to high quality foods and lead happy and healthy lives.
Headquarters: Rome, Italy
Director General: Qu Dongyu
Universal Postal Union (UPU)
It was established by the treaty of Bern of 1874 and is an agency specialized in coordinating postal policies among member nations. It came into force on 9th October 1874.
Headquarters: Bern, Switzerland
Director General: Masahiko Metoki
Aptitude provides a wide range of quality study material for preparing SSC exams which will guide you like a partner in crime for cracking SSC exams through our dedicated app "Aptitude Live App". It covers General Knowledge Topics, Quiz, Current Affairs etc.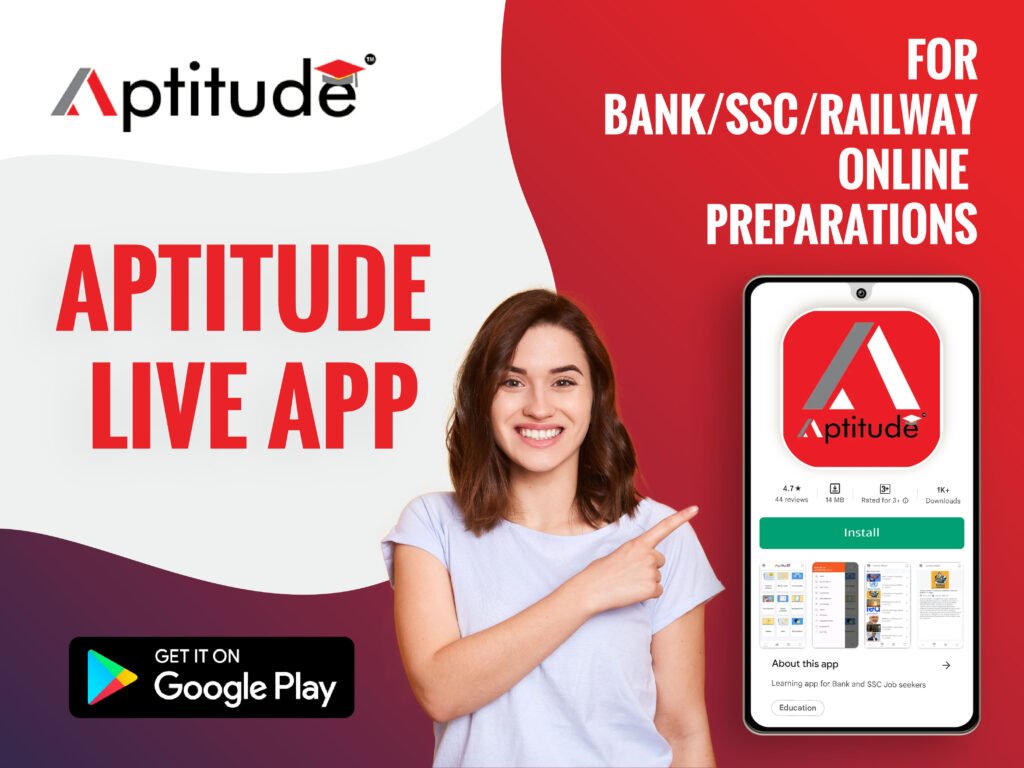 Don't wait anymore. Aptitude study materials are also available in the form of textbooks with almost 1500 pages covering all the syllabus for SSC exams. Start your online preparations today itself! https://aptitudelive.com/
Follow our social media profiles to get more updates on Bank, SSC and Railway exam related topics: Instagram, Facebook and YouTube.